Currently, the Kentucky Blues Society presents 3 Jams a week. All our Jams are in nice restaurants beginning at 6pm. Family shows, all ages can attend and participate. There is no admission fee or cover charge. You do not have to be a member of the Kentucky Blues Society to participate.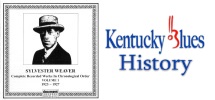 The first Blues guitar ever recorded was by a Kentuckian. Sylvester Weaver. October 23, 1923. Learn more about Kentucky Blues History here.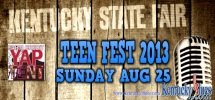 Sunday, August 25, 2013 at the Kentucky State Fair .. the Kentucky Blues Society presented TEEN FEST 2013!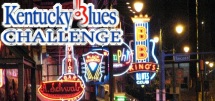 2013 KBC WINNERS:
(Band)
BOSCOE FRANCE BAND (Madisonville, KY)

(Solo/Duo)
ALONZO PENNINGTON (Princeton, KY)

(Best CD) TOAD STRANGLER "Live In The Rain" (Munfordville, KY)

(Youth Showcase Band) MO' PIE

As an affiliate of the Blues Foundation in Memphis, TN .. the Kentucky Blues Society selects a band, a solo/duo, Best CD, and a youth group to represent our state each year in the International Blues Challenge on Beale Street.