The Kentucky Blues Society sends young talent to the International Blues Challenge in Memphis every year. For IBC 2016, KENTUCKY BLUES CRUSADE represented Kentucky in the YOUTH SHOWCASE on Beale Street.

Many of our events are family shows, open to all ages, admission is free, you do not have to be a member to attend. We welcome young people to participate and offer opportunities for young talent to learn about the blues.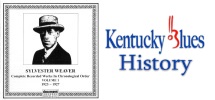 The first blues guitar ever recorded was by a Kentucky man! Sylvester Weaver, October 23, 1923.

For more on the many Kentuckians who have impacted the world's music .. check out our Kentucky Blues History section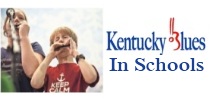 Since 2005 the Kentucky Blues Society has been providing arts, history, music, and science education and entertainment to school systems though our Kentucky Blues In Schools program. For more information go to our Kentucky Blues In Schools section.


Photos of recent programs:
UPCOMING PROGRAMS:

Highland Elementary, Glasgow, May 16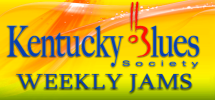 Links to our upcoming events:

KY BLUES JAM 472! @ RAMADA INN CROSSROADS .. Sunday, June 25, 6pm to 9pm

JAZZ JAM 203! @ MELLOW MUSHROOM, Thursday, July 6, 6pm to 9pm