SAM BUSH RETURNED TO SKYPAC on Sept 9

Sam Bush returned to the Southern Kentucky Performing Arts Center (SKyPAC) for an evening celebrating Bowling Green, KY as the Birthplace of Newgrass music on Saturday, September 9, 2017. Appearing with Sam was the IBMA award nominated Sam Bush Band: Chris Brown, Stephen Mougin, Todd Parks, and Scott Vestal.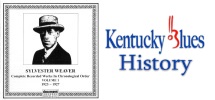 The first blues guitar ever recorded was by a Kentucky man! Sylvester Weaver, October 23, 1923.

For more on the many Kentuckians who have impacted the world's music .. check out our Kentucky Blues History section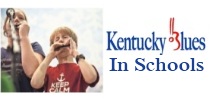 Since 2005 the Kentucky Blues Society has been providing arts, history, music, and science education and entertainment to school systems though our Kentucky Blues In Schools program. For more information go to our Kentucky Blues In Schools section.


Photos of recent programs:
To have a KY BLUES IN SCHOOLS Program in your school .. email us at kyblues@gmail.com .. or call Kenny Lee @ 270-784-0757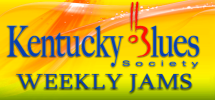 Links to our upcoming events:

KY BLUES JAM 489 @ RAMADA INN CROSSROADS .. Sunday, Oct 22, 6pm to 9pm

JAZZ JAM 207! @ MELLOW MUSHROOM, Thursday, Nov 2, 6pm to 9pm

PICASSOS REUNION 2017 @ 643 SPORTS BAR, Friday, Nov 24, 6pm to 11:30pm