SAM BUSH RETURNED TO SKYPAC on Sept 9 for a historic conert.

Sam Bush returned to the Southern Kentucky Performing Arts Center (SKyPAC) for an evening celebrating Bowling Green, KY as the Birthplace of Newgrass music on Saturday, September 9, 2017. Appearing with Sam was the IBMA award nominated Sam Bush Band: Chris Brown, Stephen Mougin, Todd Parks, and Scott Vestal.

Sam Bush is the Father of Newgrass Music, Ernest Hogan is the Father of Ragtime Music. Both were born in Bowling Green, KY. For the first time, the music of The Father of Newgrass Music and the Father of Ragtime Music were played on the same stage in Bowling Green, KY.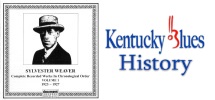 The first blues guitar ever recorded was by a Kentucky man! Sylvester Weaver, October 23, 1923.

For more on the many Kentuckians who have impacted the world's music .. check out our Kentucky Blues History section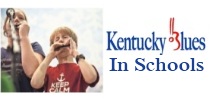 Since 2005 the Kentucky Blues Society has been providing arts, history, music, and science education and entertainment to school systems though our Kentucky Blues In Schools program. For more information go to our Kentucky Blues In Schools section.


Photos of recent programs:
Upcoming KYBIS programs:

North Butler Elementary Feb 16
Alvaton Elementary Feb 23
Allen County Intermediate March 8-9

To have a KY BLUES IN SCHOOLS Program in your school .. email us at kyblues@gmail.com .. or call Kenny Lee @ 270-784-0757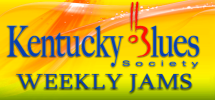 Links to our upcoming events:

KY BLUES JAM 501 @ RAMADA INN CROSSROADS .. Sunday, Feb 18, 6pm to 9pm