KY BLUES JAM 68
Jam 68! WHABAH, July 5th, 2009

Photos by Kenny Lee
This was the 3rd Anniversary of KY Blues Jams.
When we had our very first Jam, back on July 7, 2006…
Chuck Wells, Greg Williams and Ryan Stiles were there.
It was real cool that they were there to kick us off Sunday as we finished up Year 3 and headed into Year 4.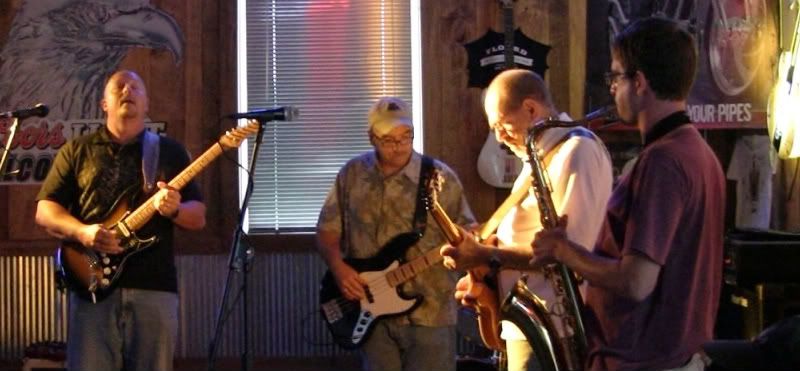 A lot of young players have joined our Jams over the last 3 years. Two great ones are Zac Smith (far left) and Kenton Bryant (far right)
Two versions of 70's rock band, SLICKROCK reunited for Jam 68. The first version w/ Mike Maggard on Vocals and Vic Beach on drums.
The last version of SLICKROCK.
Mike Clark, Kenny Lee, Billy Judd (drums), Mike Hildreth, Jamie Ebert
Nick Williams (age 11) returned for Jam 68 and teamed up with Eric Albany for a great set of blues